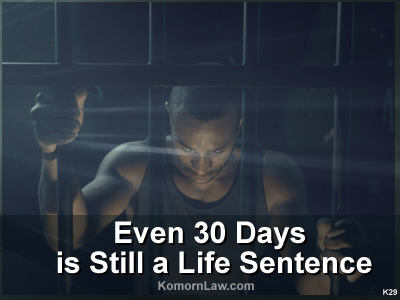 19 inmates have died in Macomb Co. jail since 2012; sheriff says 'we do our best'
19 inmates have died inside Macomb County's jail since 2012, with the most recent death—the suicide of 51-year-old Alfred Paige—happening just this month.

"Multiple people are dying, and probably unnecessarily," said Dan Korobkin, deputy legal director of the ACLU of Michigan. "We owe a duty to all people in the world and all people in society to treat them humanely."

The causes of death range from heart attacks to sepsis, drug overdoses to suicides. Some of the inmates battled mental illness or addiction.
Go here to WXYZ News to see the full report
---
Have you been charged with a crime? Remain Silent and Contact Komorn Law Immediately to protect your rights and freedom 800-656-3557.
---
Komorn Law has represented numerous clients through the legal chaos of starting up a business in the Michigan Medical Marihuana Industry.
If you or someone you know is facing charges as a result of Medical Marijuana, DUI, Drugs, Forfeiture, Criminal Enterprise, etc. Please contact our office and ensure you're defended by an experienced lawyer in the evolving laws.
Lead attorney Michael Komorn is recognized as an expert on the Michigan Medical Marihuana Act. He is the President of the Michigan Medical Marijuana Association (MMMA), a nonprofit patient advocacy group which advocates for the rights of medical marijuana patients and their caregivers.
Contact us for a free no-obligation case evaluation
800-656-3557.
Follow Komorn Law