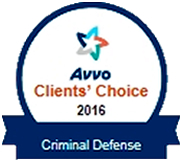 Professional and Effective
5.0 stars
Posted by Nathan
November 29, 2016
My family and I hired Michael for a Minor in Possession. He was able to retain my right to use Medicinal Marijuana while on probation and had the frequency of drug alcohol testing redused significantly. He was extremely well put together both in person and practice. He works with a dedicated team that makes every case personal. Phenomenal people all around, We're very satisfied with their work.
Hired attorney
Hire Michael Komorn-an attorney whose got your back
5.0 stars
Posted by Jamie Lowell
November 12, 2016
Over the years- I have been in a unique position to see arrests, hear extensively about arrests and police encounters, and attend many court hearings concerning cannabis activity.
When I found myself in the position of being charged for crimes concerning cannabis- I knew exactly who to call- attorney Michael Komorn.
I thought that I was charged unfairly- far from home and that I would be trapped into admitting to a crime and suffering consequences for behavior that did not warrant such treatment. Komorn understood the predicament and told me very directly- "I got your back."
I have witnessed attorney Komorn take on many kinds of cases and defend all kinds of people, Komorn takes more than an active interest. Attorney Michael Komorn understands the fear, the concerns, the uncertainty, and the stress of being charged or suspected of a crime and being faced with the immense burden of the criminal justice system. Komorn will speak the truth and will not "sugar coat" the situation but he truly cares and will offer solace to the accused as well as surrounding family and friends.
When Michael got in front of the judge and interacted with the prosecutor in Roscommon County where my case was heard- it was obvious that they knew that they would not have an easy time pursuing the fines and costs or possible jail time they were seeking.
What started out as a misdemeanor and possibly felony, went to two misdemeanors, which then went to one civil infraction with a small fine.
I hired Michael Komorn to fight for my rights- not to hold my hand through the process of succumbing to a broken system- and that is exactly what he did.
Komorn told he had my back- then he proved it.
Hired attorney