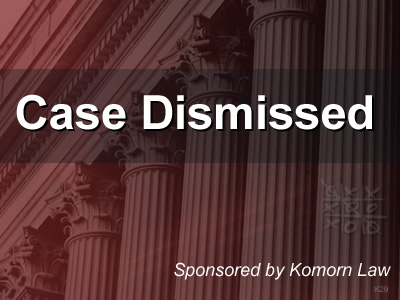 In late May, Detroit police, along with federal law enforcement agencies, raided what the media described as a "massive marijuana grow operation."
It turned out to be Viola Brands a temporary licensed medical marijuana and cannabis company in Detroit that was founded by former NBA player Al Harrington. 
It was raided even though they should have known it was legal. 
The license address was listed on this document.
Six people were arrested and charged with felonies. The crop — more than 1,000 plants valued at several million of dollars, 100 pounds of marijuana along with lights, fans and testing equipment, were seized. 
U.S. Border Patrol was credited with an assist.  A Border Patrol agent who works in "gang intel" and was "embedded" with the Detroit Police Department conducted a "thorough investigation," and obtained a search warrant, Detroit police Sgt. Gerry Johnson told a local television station.
"This is one of the most sophisticated operations I've seen in a long time," Johnson said.
There was a reason for that. The "bust" was a raid of a licensed medical marijuana cultivation facility run by Viola Brands, a cannabis company founded by former NBA star Al Harrington. 
Viola Brands had a state permit as well as local building permits.
Case Dismissed
On July 31, Komorn Law as well as other defense attorneys got Judge Kenneth King of 36th District Court to dismissed the case "in the interest of fairness."
According to a defense attorney involved in the case
The Detroit Police apparently forgot — or did not bother — to secure the door to the facility after the raid, allowing burglars to enter and make off with expensive equipment the police did not seize
How did Detroit Police manage to "investigate" and "raid" a  "marijuana operation" without figuring out that it was licensed by the city?
Detroit's building inspection department is owed at least some of the blame. When police called to see if the operation was legitimate — the "investigation" referred to above — Detroit building inspectors gave the wrong answer and said that there shouldn't have been a grow there. 
Detroit building inspectors are digging in their heels, insisting that the grow at Viola Brands was illegal.
In court, prosecutors argued that Viola Brands was licensed only to "sell" at the facility, and not to grow. 
"That's absurd," said medical marijuana defense attorney Michael Komorn in an interview with the Detroit News. "It's a semantic issue because I would say everyone would understand that if they've been given permission to sell it, of course a medical marijuana caregivers center includes growing and cultivating marijuana."
Komorn's question — as well as the many other questions of who might be liable to damages done to Viola Brands during the raid now appears headed to a courtroom.
---
Komorn Law has represented numerous clients through the legal chaos of starting up a business in the Michigan Medical Marihuana Industry.
If you or someone you know is facing charges as a result of Medical Marijuana, DUI, Drugs, Forfeiture, Criminal Enterprise, etc. Please contact our office and ensure you're defended by an experienced lawyer in the evolving laws.
Lead attorney Michael Komorn is recognized as an expert on the Michigan Medical Marihuana Act. He is the President of the Michigan Medical Marijuana Association (MMMA), a nonprofit patient advocacy group which advocates for the rights of medical marijuana patients and their caregivers.
Contact us for a free no-obligation case evaluation
800-656-3557.
Follow Komorn Law