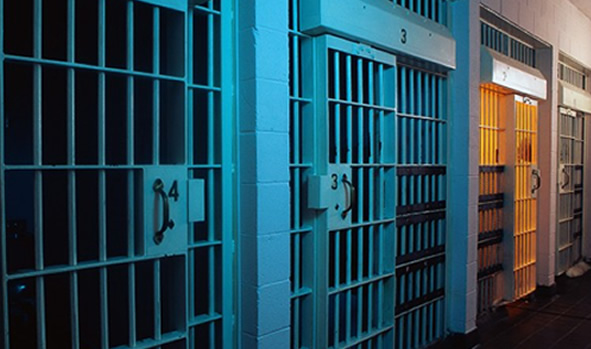 Judge disqualifies all 250 prosecutors because of widespread corruption
Orange County, California. With more than 3 million residents, it's larger than 21 states. If Orange County were a separate country, its economy would be the 45th largest in the world.
Now known for Disneyland, the county may soon be known for having one of the most corrupt justice systems in the world. The width and depth and duration of the corruption truly boggles the mind. A case that should've been open and shut has blown the lid off some deep secrets.
On October 12, 2011, Orange County experienced the deadliest mass killing in its modern history.
Scott Dekraai killed 8 people, including his ex-wife, in a Seal Beach beauty salon. He was arrested wearing full body armor just a few blocks away. Without a doubt, Dekraai was the perpetrator. A dozen surviving witnesses saw him. He admitted to the shooting early on.
Yet, nearly four years later, the case against him has all but fallen apart.
It turns out that prosecutors and police officers committed an egregious violation of Dekraai's rights—so much so that Superior Court Judge Thomas Goethals shocked everyone and removed the Orange County District Attorney's Office, and all 250 prosecutors, from having anything more to do with the case.
It turns out that Orange County has a secret system of evidence manufacturing and storage that they have used in countless cases, and the collusion is unraveling dozens of cases and may soon unravel the careers of countless prosecutors and law enforcement officers who've maintained it for decades. It's called TRED.
For a quarter of a century, OCSD management deemed TRED beyond the reach of any outside authority. In Dekraai, deputies Ben Garcia and Seth Tunstall committed perjury to hide the mere existence of TRED. Those lies didn't originate from blind loyalty, however. The concealed records show how prosecution teams slyly trampled the constitutional rights of defendants by employing informants—and then keeping clueless judges, juries and defense lawyers.
Now, prosecutors in Orange County are unethically steering cases away from Judge Thomas Goethals, who kicked them off the case in the Seal Beach murders and has been persistent about their violations in other cases.
Since February 2014, the district attorney's office has asked to disqualify Goethals—a former homicide prosecutor and defense attorney—in 57 cases, according to court records.
In 2011, records show, prosecutors made disqualification requests against Goethals just three times. In 2012, zero times. In 2013, only twice.
So egregious are the violations that the Public Defenders Office filed this 500+ page motion detailing instance after instance of cases where men and women have had their essential rights violated.
"Not a single prosecutor or officer has been held accountable for the illegal and unethical conduct that has taken place"
These violations are beginning to cause cases all over the county to crumble.
How deep will this rabbit hole go and who will fight against the truth coming out to protect their careers?
 May 29, 2015 11:26am PDT by Shaun King
California – Go figure…Read More Here