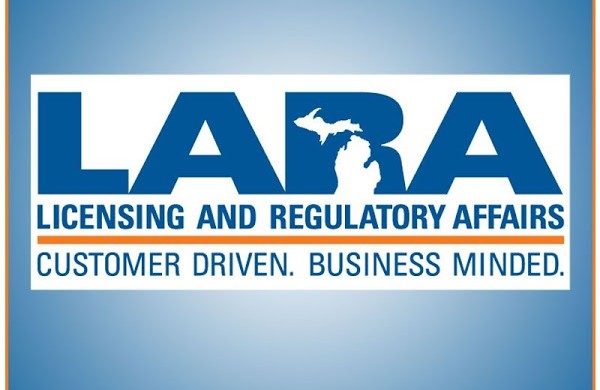 Attorney Michael Komorn
"Allowing medical marijuana for those with autism was supposed to be the clinical trial," Komorn said. "Instead, we're going to have criminal trials."
Medical marijuana use for Autism rejected-More local and national news
LARA director rejects autism for medical pot, upending state board approval. Despite getting the go-ahead from a state board made up largely of physicians, Michigan will not allow autism patients to use medical marijuana.
DETROIT (AP) — Michigan won't allow the use of medical marijuana to control the effects of severe autism, an official said Thursday, rejecting the recommendation of an advisory panel.
Michigan would have been the first state to add autism to the list of conditions that qualify for medical marijuana use. But Mike Zimmer, director of the Department of Licensing and Regulatory Affairs, said he wasn't swayed, citing a lack of deep research and other concerns.
"It's frustrating and disappointing after all we've been through," said Michael Komorn, an attorney for the woman who filed the petition. "It should be a choice that parents and doctors make."
 
Michigan rejects medical marijuana for severe autism
The Times (subscription) – ‎17 hours ago‎
DETROIT (AP) — Michigan will not permit using medical marijuana to regulate the consequences of extreme autism, an official stated Thursday, rejecting the advice of an advisory panel. Michigan would have been the primary state so as to add autism to …
Michigan rejects use of medical marijuana for autism
USA TODAY – ‎Aug 28, 2015‎
DETROIT — Michigan Gov. Rick Snyder 's top state regulator Thursday rejected a state panel's advice to allow medical marijuana as a treatment for autism. The decision followed three years of efforts by parents of autistic children, their lawyers and …
Michigan Rejects Medical Marijuana For Kids With Severe Autism
CBS Local – ‎Aug 27, 2015‎
DETROIT (AP) – Michigan won't allow the use of medical marijuana to control the effects of severe autism, an official said Thursday, rejecting the recommendation of an advisory panel. Michigan would have been the first state to add autism to the list …
Medical Marijuana for Autism Is Denied In Michigan
The Weed Blog (blog) – ‎2 hours ago‎
safer michigan marijuana These tired eyes, which were filled with hope four short weeks ago, are now closing in disgust. The state of Michigan has denied allowing doctors to recommend marijuana for the treatment of autism. On July 31, a panel of mostly …
Michigan rejects recommendation to add autism as condition for medical
Press Examiner – ‎21 hours ago‎
Michigan Department of Licensing and Regulatory Affairs Director Mike Zimmer upended an expert panel's recommendation that autism be added to the list of conditions. The Michigan Responsibility Council (MRC) announced this week it will push …
Group to push medical marijuana for autism, Parkinson's after state's rejection
Michigan Radio – ‎Aug 28, 2015‎
Patients with autism and Parkinson's disease could use medical marijuana under a new effort to overhaul the system in Michigan. The Michigan Responsibility Council (MRC) announced this week it will push lawmakers to make the state's medical marijuana …
Chronicle AM: MI Rejects MedMJ for Autistic Kids, US Rejects Afghanistan Opium …
Drug War Chronicle – ‎Aug 28, 2015‎
California could still see a medical marijuana regulation bill this year, a Michigan officials ignores his own advisory panel and bars medical marijuana for autistic kids, California counties strike out in an effort to make Big Pharma pay for damages …
Bar puts emphasis on marijuana
Grand Rapids Business Journal (subscription) – ‎Aug 28, 2015‎
A group of more than 50 attorneys with a stake in marijuana-related law will meet for the first time in October as a formal section of the State Bar of Michigan. In July, the State Bar of Michigan voted to create the Marijuana Section, which will focus …
Lawyer slams decision to deny cannabis to autistic kids
The Detroit News – ‎Aug 27, 2015‎
In this photo taken on Friday, June 26, 2015, Ida Chinonis helps her daughter Bella take her cannabis based medication at their home in Grand Blanc, Mich. (Photo: The Flint Journal). Lansing — Michigan's regulatory director on Thursday rejected the …
Confusion in causes of autism leads to confusion in treatment
Examiner.com – ‎Aug 27, 2015‎
A sweeping bipartisan bill introduced in 2015 could soon legalize medical marijuana in all American states. on.aol.com. Despite a recommendation by an autism review panel, a Michigan official has rejected adding autism to the diseases that can be …
LARA Director Rejects Autism for Medical Pot, Upending State Board Approval
WMUK – ‎Aug 27, 2015‎
(MPRN-Lansing) Despite getting the go-ahead from a state board made up largely of physicians, Michigan will not allow autism patients to use medical marijuana. Michigan Department of Licensing and Regulatory Affairs Director Mike Zimmer overturned the …
Michigan rejects recommendation to add autism as condition for medical …
WWMT-TV – ‎Aug 27, 2015‎
MICHIGAN (NEWSCHANNEL 3) – A state official in Michigan has rejected a recommendation to add severe autism to the list of conditions that qualify for medical marijuana. The head of Licensing and Regulatory Affairs says there's a lack of scientific
…
Autism rejected for state medical marijuana conditions list
Fox17 – ‎Aug 27, 2015‎
LANSING, Mich. – Michigan's Director of Licensing and Regulatory Affairs (LARA) has rejected a state panel's recommendation to include autism in the list of qualifying conditions for medical marijuana. The decision came from Mike Zimmer, the Director …
Michigan official rejects recommendation to add autism to medical marijuana law
MLive.com – ‎Aug 27, 2015‎
LANSING, MI — A Michigan official has rejected a citizen petition and review panel recommendation to add autism to the list of conditions that qualify patients for medical marijuana use under state law. Department of Licensing and Regulatory Affairs …