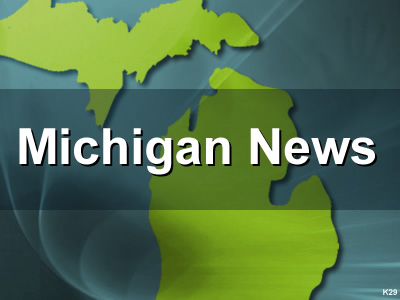 County by County Michigan Prop 1 Vote Count
Not that County by County vote count matters much, but, this list will be instructive as to where mj businesses will be prohibited and allowed.
Many of the counties were lost by just a few hundred votes, of course, a few hundred votes of a small population is still a lot. Many counties were also won with just a few hundred votes.
My point is that when you see some future blowhard in the news saying "our county voted NO against this terrible devils lettuce", that in most counties it was a pretty close vote. Some counties were almost exactly 50/50.
The large population centers (Ingham, Kent, Washtenaw, Wayne, Oakland, Macomb, Genesee)  carried the state and had the largest percent wins.
Ottawa and Huron counties had the largest NO votes/percentages.
PROP 1 By The Numbers
Yes  2,187,980     55.95 %
No   1,722,701     44.05 %
---
Thinking of Starting a Cannabis Business?
Get the legal advice and guidance to keep you safe from a law firm
that is highly experienced in the  medical marijuana patient and caregiver rights, licensing and legalization.
Contact Komorn Law   800-656-3557.
---
Counties that Voted NO:
Alcona by 442 votes
Allegan
Alpena
Baraga
Branch (could change, 50% reporting)
Clare
Delta by 1,657 votes
Dickinson by 1308 votes
Gladwin by 476 votes
Gogebic by 214 votes
Gratiot by 285 votes
Hillsdale by 1230 votes
Huron — The largest no vote percentage with 60/30. Does anyone have an idea why Huron had 60/30? Large religious population?
Iron by 406 votes
Luce by 122 votes
Mackinac by 160 votes
Mason by 337 votes
Menominee by 1141 votes
Midland by 2430 votes
Missaukee by 1348 votes
Montmorency by 429 votes
Oceana by 423 votes (not finished counting)
Ontonagon by 250 votes
Osceola by 1021 votes
Oscoda by 137 votes
Otsego by 1111 votes
Ottawa –so far by 19487 votes (the largest population center to vote no)
Presque Isle by 873 votes
Sanilac by 2155 votes
Schoolcraft by 164 votes
Tuscola by 2152 votes
Wexford by 553 votes
Dead even:
Antrim won by 130 votes
Arenac won by 8 votes.
Cheboygan won by 74 votes.
Houghton won by 39 votes.
Keweenaw won by 12 votes
Mecosta won by 37 votes
Montcalm won by 50 votes.
Ogemaw won by 35 votes.
Roscommon won by 28 votes.
St. Joseph won by 104 votes.
Newaygo – not reporting in yet.
Shiawassee at 11% says winning by 56/43
Numbers taken from:
See more detail and updated results here
Komorn Law has represented numerous clients through the legal chaos of starting up a business in the Michigan Medical Marihuana Industry as well as consulting and legal representation for Medical Maruhuana Patients and Caregivers.
If you or someone you know has been arrested as a result of Medical Marijuana, DUI, Drugs, Forfeiture, Criminal Enterprise or any other criminal charges please contact our office and ensure you're defended by an experienced lawyer.
Attorney Michael Komorn is recognized as an expert on the Michigan Medical Marihuana Act. He is the President of the Michigan Medical Marijuana Association (MMMA), a nonprofit patient advocacy group which advocates for the rights of medical marijuana patients and their caregivers.
Contact us for a free no-obligation case evaluation  800-656-3557.
Follow Komorn Law
This page is for informational purposes only. Laws, regulations and the world change routinely, therefore we insist you consult an attorney for the most current legal information.