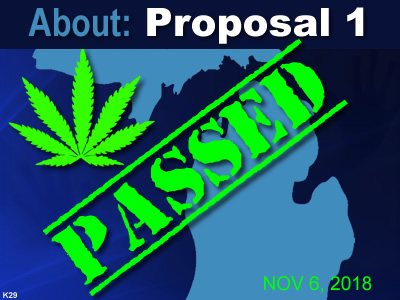 Hover your mouse over the map or tap to see the number of yes and no votes county by county for Michigan Proposition 1 to legalize recreational marijuana.
In case you were born yesterday the Proposal 1 did pass and recreational marijuana will be legal 10 days after the vote has been certified.
The vote is supposed to be certified by November 26, 2018 in which case the official legal status should be around Dec 6, 2018.
Remember it will be regulated, taxed, controlled, hated and loved.  Let's move forward with respect and humbleness for this state win that has been a struggle for so many years.  Next is Federal status.
---
Have a Marijuana Related Criminal Record?
Get rid of it – Start the expungement process now !
Contact Komorn Law
800-656-3557.
---
More News and Blogs