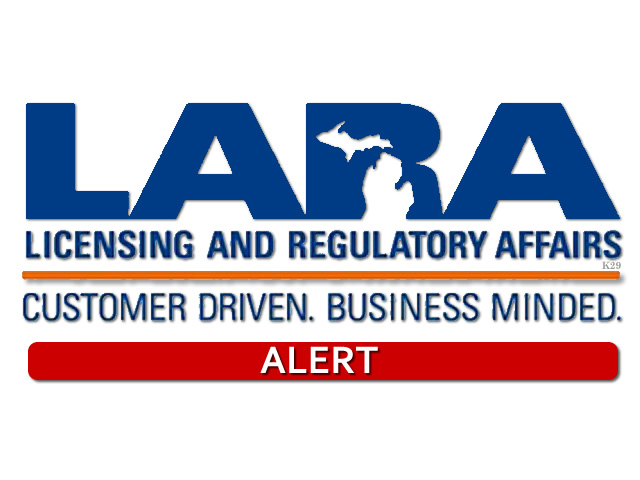 Clarification Regarding Chairman Johnson's statement at Today's
Medical Marihuana Licensing Board Meeting
The purpose of this bulletin is to provide information to medical marihuana facility applicants and licensees regarding Chairman Johnson's comments at today's Medical Marihuana Licensing Board (MMLB) meeting.
During this afternoon's MMLB meeting, Chairman Johnson stated – and members David LaMontaine and Vivian Pickard agreed – that he does not intend to deny an applicant at the November 8, 2018 meeting if that applicant does not operate the facility after the October 31 deadline but still maintains their existing marihuana product inventory.
The board members were clear in their comments that any marihuana product must be kept behind closed doors and
the applicant may not transfer or receive any new product after October 31, 2018.
As has always been the case, the MMLB is charged with looking at the overall fitness of state operating license applicants. It is the board's prerogative to not use this single criterion as a disqualifier if they so choose. As always, the board must evaluate each pplicant as a whole and BMMR will continue to provide the board with as complete a picture as possible when it comes to the license application.