Subscribe to Komorn Law on YouTube and receive the latest updates on the Michigan Medical Marihuana Act and the nationwide effort to legalize marijuana.
Michael Komorn is on the front line of protecting patient rights and ensuring that those who need the benefit of medicinal cannabis are able to obtain it in a safe, timely, and reasonable manner.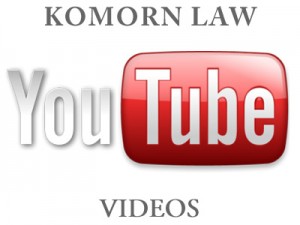 Michigan Medical Marijuana Association
Komorn is the President of the Michigan Medical Marijuana Association (MMMA), a nonprofit patient advocacy group with over 26,000 members, which advocates for medical marijuana patients, and caregiver rights. Michael is also the host of  Planet Green Trees Radio, a marijuana reform based show, which is broadcast every Thursday night 8-10 pm EST.  Follow Komorn on Twitter.