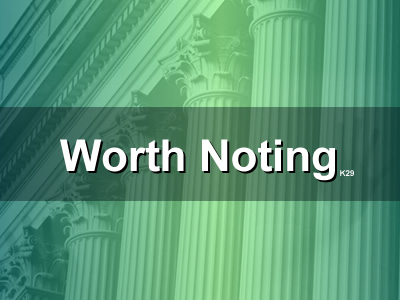 Grosse Pointe Woods Municipal Court receives high marks in survey
GROSSE POINTE WOODS — When hearing cases in his courtroom, Grosse Pointe Woods Municipal Court Judge Theodore Metry always keeps a few thoughts in mind.
"Most people are here on something they don't want to be here for, or are here for the first time," Metry said. "I try to give everyone an opportunity to at least be heard. People want to have a say. I should be fair with them."
According to a news release from Michigan Courts Communications Director John Nevin, the Grosse Pointe Woods Municipal Court has received high marks for the fourth year in a row from members of the public regarding their experiences with the court.
In a survey that was administered for courts across the state, users were asked questions about whether the court was accessible, timely and fair, and if they were treated with courtesy and respect by the judges and staff.
---
Have you been charged with a drug crime or violation of the Michigan Medical Marijuana Act? Remain Silent and Contact Komorn Law Immediately to protect your rights and freedom 800-656-3557.
---
According to the survey — conducted in late 2016 — a reported 99 percent of Woods court users said that they were treated with courtesy and respect by the staff; 93 percent said they thought the way Metry handled their cases was fair; and 95 percent of users said the judge treated everyone with courtesy and respect.
"I feel great about it," Metry said. "We've scored well every year we've done (the survey). My staff does a great job. I think I have a great staff. We want to work with people. I want to show the city in a great light. We'll keep up with what we're doing to continue to operate in the same manner."
---
Komorn Law has represented numerous clients through the legal chaos of starting up a business in the Michigan Medical Marihuana Industry.
If you or someone you know is facing charges as a result of Medical Marijuana, DUI, Drugs, Forfeiture, Criminal Enterprise, etc. Please contact our office and ensure you're defended by an experienced lawyer in the evolving laws.
Lead attorney Michael Komorn is recognized as an expert on the Michigan Medical Marihuana Act. He is the President of the Michigan Medical Marijuana Association (MMMA), a nonprofit patient advocacy group which advocates for the rights of medical marijuana patients and their caregivers.
Contact us for a free no-obligation case evaluation
800-656-3557.
Follow Komorn Law