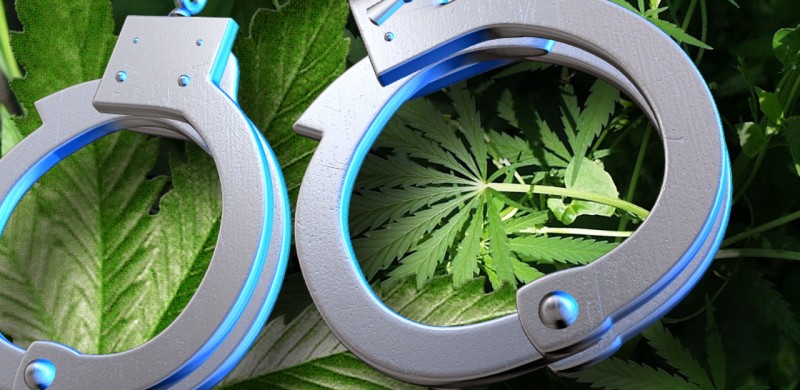 An attorney probed for medical marijuana defenses as a hearing began Friday for a Hudson man charged with illegally growing and selling marijuana this fall.
Paul Alan Williams, 55, rejected a plea bargain offer before a preliminary examination on four felony charges got under way in Lenawee County District Court. The hearing is set to continue Tuesday, Dec. 8, with cross examination of a Michigan State Police trooper in charge of the investigation.
Williams was arrested Oct. 22 when search warrants were executed at a building on Meridian Road in Hudson, another in Rollin and at a house on Rome Road where Williams was believed to have been living.
Police seized nearly 21 pounds of marijuana and 9 grams of hashish from the building at 553 S. Meridian Road in Hudson where Williams was arrested, said Trooper Craig Whittemore.
At the building in Rollin, he said, police found 34 marijuana plants and processed marijuana weighing 91.5 ounces, and 19 grams of hashish oil. Another 7.2 pounds of marijuana were swept up from a trailer and pickup bed at the scene, he said.
Cash, vehicles and guns were also reported seized during the searches.
No marijuana was found at the home on Rome Road.
Whittemore testified the investigation was based on tips that Williams was selling marijuana to people without being their registered medical marijuana caregiver.
A confidential informant made three trips to the building in Hudson under police surveillance to make controlled buys, he said. On Sept. 2, the informant bought 8 ounces with $800 supplied from a Michigan State Police fund. On Sept. 16 another 12 ounces were purchased with $1,200. And on Oct. 21, 16 ounces were purchased with $1,600, he said.
Search warrants were then obtained, he said, and executed on Oct. 22. He and other members of the Region of the Irish Hills Narcotics Office were assisted by officers from seven other police agencies.
Defense attorney Michael Komorn of Southfield questioned details of the investigation. He asked if the confidential informant showed a medical marijuana card during the purchases.
"I don't know if he was representing himself as a medical marijuana patient," Whittemore said.
"You never corroborated a sale to anyone without a card, is that right?" Komorn asked.
Whittemore agreed.
The hearing is to determine if there is sufficient evidence to bind the case over to circuit court for trial. Williams is charged with three counts of delivery of marijuana and one count of illegally manufacturing marijuana. He remains free on bond.
By Dennis Pelham – Daily Telegram Staff Writer
Posted Dec. 5, 2015 at 1:00 PM