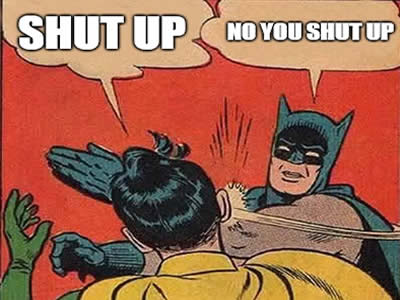 Speakers open up about Howell Judge Theresa Brennan in town hall meeting
Ken Palmer, Lansing State JournalPublished 9:45 p.m. ET Sept. 12, 2018

"Brennan treated me horribly in the courtroom," the Livingston County woman testified during a town hall-style meeting at the Historic Livingston County Courthouse. "She laughed at me when I was having an anxiety attack."

Her attorney was "petrified" of Brennan, who allowed her "ex" to speak in the courtroom but told her to "shut up," she said.

Numerous other speakers described similar problems with Brennan during the 2½-hour meeting, which was organized by state Sen. Joe Hune, R-Fowlerville, and state Reps. Lana Theis, R-Brighton, and Hank Vaupel, R-Fowlerville.

The lawmakers said they wanted to give the public a chance to relate their experiences with Brennan while long-running inquiries of the judge by the Judicial Tenure Commission and the Michigan State Police drag on.
Google News Search Results
Speakers open up about embattled Judge Theresa Brennan during …
HOWELL – Vickie Sherrill stood before a trio of lawmakers on … of the judge by the Judicial Tenure Commission and the Michigan State Police …
Dozens speak out against Judge Theresa Brennan who is off the job …
HOWELL, Mich. (WXYZ) – Local state lawmakers in Livingston County held a town hall for people to speak out against Judge Theresa Brennan.
Testimony At Town Hall Meeting Not Admissible In Brennan Complaint
WHMI-Sep 11, 2018
A town hall meeting Wednesday in Howell will solicit feedback about … system and, in particular, embattled 53rd District Court Judge Theresa Brennan. … against Brennan filed by the Michigan Judicial Tenure Commission.
Legislators to host town hall to collect evidence, feedback on …
Livingston Daily-Sep 5, 2018
… County Court House, located at 200 E. Grand River Road, Howell in the top … "They don't like that she is still called "Honorable Judge Brennan. … contact Hune at (855)-JOE-HUNE or at SenJHune@senate.michigan.gov or …
Town Hall Planned At Historic Courthouse On Actions Of Judge Brennan
WHMI-Sep 5, 2018
---
Charged with distracted driving or driving under the influence of marijuana or alcohol?  Contact Komorn Law for a free case evaluation 800-656-3557.
---
---
Komorn Law has represented numerous clients through the legal chaos of starting up a business in the Michigan Medical Marihuana Industry.
If you or someone you know is facing charges as a result of Medical Marijuana, DUI, Drugs, Forfeiture, Criminal Enterprise, etc. Please contact our office and ensure you're defended by an experienced lawyer in the evolving laws.
Lead attorney Michael Komorn is recognized as an expert on the Michigan Medical Marihuana Act. He is the President of the Michigan Medical Marijuana Association (MMMA), a nonprofit patient advocacy group which advocates for the rights of medical marijuana patients and their caregivers.
Contact us for a free no-obligation case evaluation
800-656-3557.
Follow Komorn Law