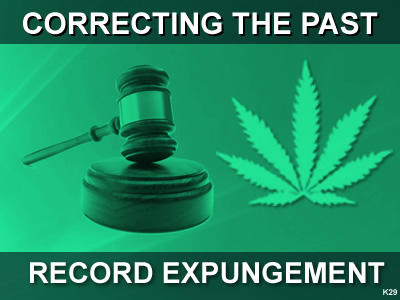 Prosecutors are beginning to drop marijuana cases since the legalization of adult use marijuana and many around the state are starting to follow.
The Governor's office is starting to review the expungement process for those with past convictions.
"Now is the time to talk to an attorney and prepare the process by taking a look at your options for expungement" said Michael Komorn who has been an advocate and community leader for medical marihuana and legalization for many years. Michael can be reached at 800-656-3557
A prosecutor's office in west Michigan is dropping some pending marijuana cases after voters in the state approved recreational use of the drug for people 21 and older.
Federal prosecutors have said no one should expect immunity under federal law simply because Michigan voters approved the legal use of marijuana.
See some stories here
Free Press
https://www.freep.com/videos/news/local/michigan/2018/11/07/gov-elect-whitmer-talks-possible-clemency-marijuana-convictions/1919597002/