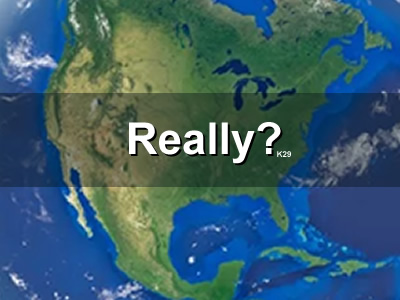 Judge: "There is nothing in the record which would lead this court to believe that the mother is unwilling to provide the appropriate care for the child."
A Minnesota mom whose 10-month-old son was taken from her by child protective services because she didn't stick around the hospital for a second opinion on his cough regained custody 4 months and 6 court dates later.
The judge ruled that the nurse who claimed Amanda Weber's actions left her child, Zayvion, in "danger of dying," had engaged in "disinformation."
It all started in May when Weber brought Zayvion to Children's Hospital for a cough. Doctors determined Zayvion was fine and stable, and after a long wait for another doctor, Weber wanted to go home and signed that she was leaving against medical advice. The next day, Zayvion was immediately taken away by CPS for medical neglect.
After Zayvion was taken, Weber began her fight to get him back. The county declared that Weber had deprived her son of necessary medical care. Weber denied this, asserting that both the social worker and a doctor on the case had acted "in bad faith and with malice."
Last week, Judge Leonard Weiler agreed. He ruled there was zero evidence of medical neglect on the mom's part, and that she had acted within her rights in taking Zayvion home.
"There is nothing in the record which would lead this court to believe that the mother is unwilling to provide the appropriate care for the child," wrote Weiler.
---
Have you been charged with a crime or violation of the Michigan Medical Marijuana Act?  
Komorn Law has had success in the return of children taken by CPS (
Read about this famous case here
)
. 
Contact Komorn Law Immediately to protect your rights and freedom 800-656-3557.
---
The case came to the attention of Dwight Mitchell, founder of a Minnesota group called the Family Preservation Foundation, which fights for the rights of decent families against state intrusion. As he told The St. Cloud Times, "It's not unique to Amanda. In fact, it's the norm. I have another mother who is going through the same situation right now." Mitchell described CPS's actions here as "legal kidnapping."
Minnesota Human Services Commissioner Emily Piper defended her agency.
What the ????………………..
"It is always a hard situation when courts or county social workers remove children from their parents' custody," she said in a statement. "These very difficult decisions are not made lightly, and are always made in the best interest of the children involved. If families don't cooperate, it is even more difficult."
Perhaps Piper could concede that it was difficult for the Webers, too. While the boy was in foster care, he took his first steps. When Weber heard that from the foster mom, she was devastated.
She has moved her family to Wisconsin to ensure she will not be dealing with any "difficult decisions" Minnesota's child protection authorities make about her parenting ever again.
---
Komorn Law has represented numerous clients through the legal chaos of starting up a business in the Michigan Medical Marihuana Industry.
If you or someone you know is facing charges as a result of Medical Marijuana, DUI, Drugs, Forfeiture, Criminal Enterprise, etc. Please contact our office and ensure you're defended by an experienced lawyer in the evolving laws.
Lead attorney Michael Komorn is recognized as an expert on the Michigan Medical Marihuana Act. He is the President of the Michigan Medical Marijuana Association (MMMA), a nonprofit patient advocacy group which advocates for the rights of medical marijuana patients and their caregivers.
Contact us for a free no-obligation case evaluation
800-656-3557.
Follow Komorn Law